About The Author - MIKE COCHRAN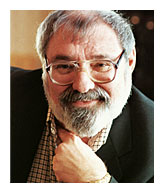 A career journalist, Mike Cochran spent most of his four decades with the Associated Press roving Texas, particularly West Texas, and reporting on many of the nation's top stories. They included the JFK assassination, the Oswald slaying and funeral, the Ruby trial, and the U.S. space program, including the Apollo 11 moon-landing mission and the Challenger and Columbia Shuttle explosions. He was selected the Texas AP Staff Writer of the Year ten times. He has won six Headliner awards, two Stanley Walker journalism awards, the AP's international feature writing award and was a three-time nominee for the Pulitzer Prize.
He's the author of Texas vs. Davis, the definitive book on the murder case of millionaire T. Cullen Davis, And Deliver Us From Evil, a trilogy of true-crime stories, which was the inspiration for a CBS Television movie, Fugitive Among Us, starring Eric Roberts and Peter Strauss. With an AP colleague, John Lumpkin, he co-authored the book West Texas. As a senior writer for the Fort Worth Star-Telegram, he wrote the text for the newspaper'sbook on the Fort Worth tornadoes, Shattered, whichwon a Katie award. Cochran's most recent book, Claytie…The Roller-Coaster Life of a Texas Wildcatter, is an authorized biography of Texas rancher-wildcatter-politico Clayton Williams Jr. Cochran is a member of the North Texas Journalism Hall of Honor and a recipient of the 1988 Texas Christian University Ethics Award. In 2004, he was inducted into the Texas Intercollegiate Press Association Hall of Fame.